Posted: January 5th, 2018 |
Comments Off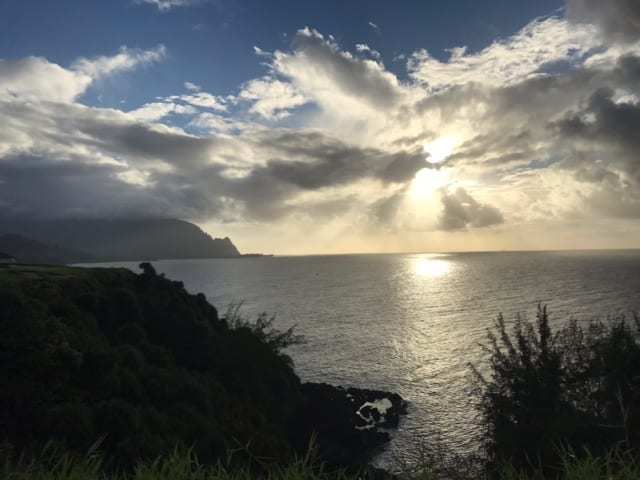 Mahalo to our sweet friend, Mary Wallace Wilson, for sharing this lovely sunset shot with us for Aloha Friday Photos. Mary Wallace visited Kauai for the first time last summer. Here's what she shared about this photo:
We caught this sunset from the Makai Golf Club in Princeville when we took the sunset golf tour. It was lots of fun even if we did have some showers- and a rainbow which stretched from the ocean to the mountains!
Happy Aloha Friday!
The post Aloha Friday Photo: Makai sunset appeared first on Go Visit Hawaii.
© Go Visit Hawaii - Republication of this entire post is prohibited without prior permission. Using extracts of less than 100 words is permitted with full attribution and link back to GoVisitHawaii.com. Under no circumstances may any site scrape content automatically from our site or this RSS feed.
read the full article »