Posted: March 13th, 2018 |
Comments Off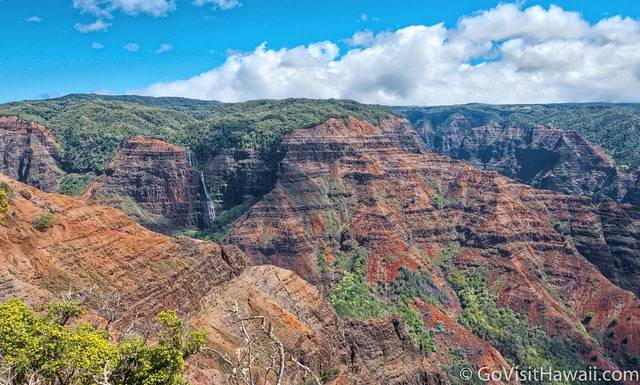 Though smaller in size than the Grand Canyon, Waimea Canyon certainly rivals the grand one in color and beauty.
Waimea Canyon is located on the southwest side of Kauai. A winding-drive up Waimea Canyon Drive, Highway 550, will lead to several roadside stops to take in views of the canyon.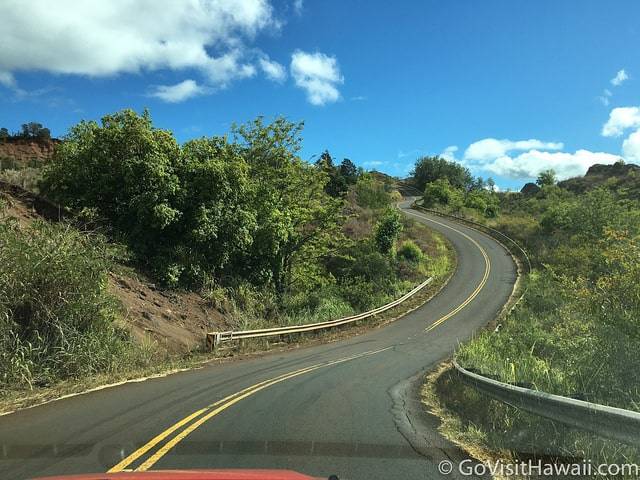 We include time to explore Waimea Canyon plus other nearby scenic spots in our Kauai vacation planner and itinerary. You can simply enjoy the lookout points just off the main highway, but for some adventure you can immerse yourself into the area with some easy to moderate hikes.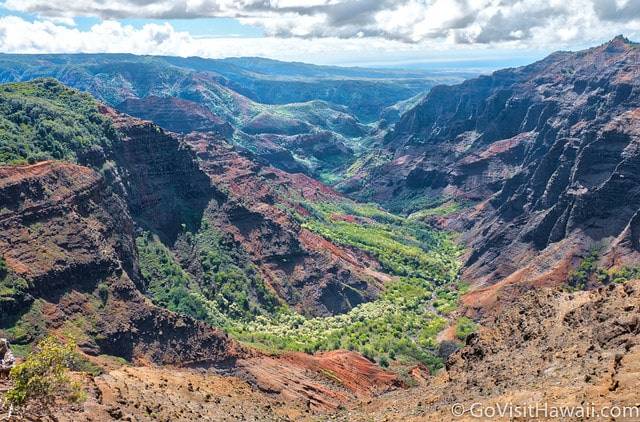 The elevation here is around 3,000 to 4,000+ feet above sea level, which can be surprisingly cooler than what you experience at the beach resort areas. Temperatures are often 10° to 20° cooler in comparison. Bring a light jacket for warmth. We recommend that your jacket is breathable and waterproof in case of a passing shower. Read additional tips for visiting this area in our Waimea Canyon and Kokee State Parks post.
The post Take me there Tuesday: Waimea Canyon, Kauai appeared first on Go Visit Hawaii.
© Go Visit Hawaii - Republication of this entire post is prohibited without prior permission. Using extracts of less than 100 words is permitted with full attribution and link back to GoVisitHawaii.com. Under no circumstances may any site scrape content automatically from our site or this RSS feed.
read the full article »