Posted: May 4th, 2018 |
Comments Off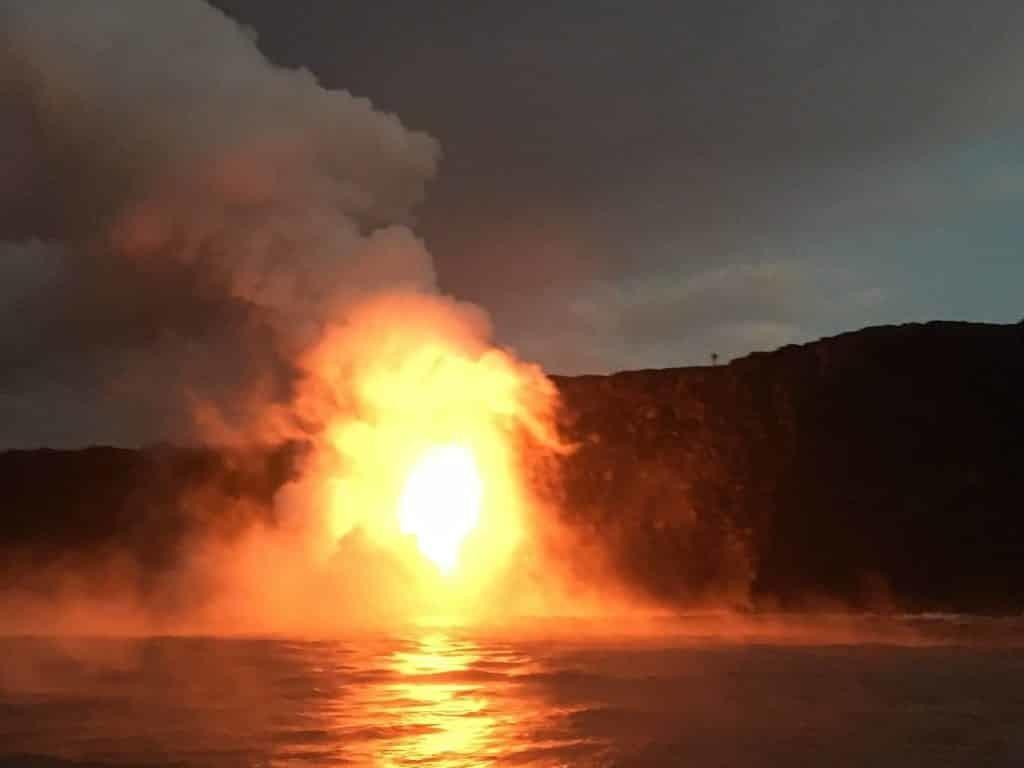 Mahalo to Janielle Linder of Lake Stevens, Washington for sharing this stunning lava photo with us for Aloha Friday Photos. She gave this photo the title "Aloha Lava."
Janielle took this shot aboard the Moku Nui Lava Boat on an early morning tour.  What an amazing way that must have been to start the day! Being able to see lava like that is certainly worth waking up early to see.
Currently, lava is not flowing into the ocean, however after many earthquakes, a new eruption popped up yesterday in a residential area of Hawaii Island. Observers report lava fountains reaching 160 feet in the air. Many residents have been evacuated. You can learn more about that breaking news at Hawaii News Now. We send our prayers and best wishes for the safety of those near the eruption.
The post Aloha Friday Photo: "Aloha lava!" appeared first on Go Visit Hawaii.
read the full article »