Posted: March 2nd, 2012 |
Comments Off
Thompson's Productions, HPELive and Tantriq Entertainment present Ziggy Marley and Inner Circle, performing live for two shows in Hawaii. Five-time Grammy Award winner Ziggy Marley, currently on his "Wild and Free" world tour, and chart-topping reggae veterans Inner Circle will perform on Friday, March 23 in Kona, Big Island and Saturday, March 24 in Honolulu, Oahu. Tickets on sale NOW!
Kona, Big Island
Friday, March 23 at 6:30 p.m.
Courtyard at King Kamehameha's Kona Beach Hotel
Tickets: General Admission $45, VIP $55
Honolulu, Oahu
Saturday, March 24 at 6:30 p.m
Aloha Stadium Lower Lot
Tickets: General Admission $45-$65, VIP $85
About the artists:

Five-time Grammy winner, humanitarian, singer, songwriter, producer and reggae icon Ziggy Marley has released twelve albums to much critical acclaim. The eldest son of international music legend Bob Marley, he first achieved worldwide success with his first solo album, 'Dragonfly,' followed up by his 2006 Grammy-winning album 'Love is My Religion' and his third solo album, 'Family Time,' which scored him a fifth Grammy Award for Best Children's Album. On April 20, 2011, Ziggy released his first graphic novel, titled 'MARIJUANAMAN,' and continues down the creative path with his most recent album, the Grammy-nominated 'Wild and Free,' released on June 14, 2011. For more information, visit www.ziggymarley.com.

Joining Ziggy Marley will be legendary Jamaican reggae band Inner Circle, formed in 1968 and currently consisting of Ian Lewis (bass guitar, vocals), Jr. Jazz (vocals, guitar), Bernard "Touter" Harvey (keyboards, vocals), Lancelot Hall (drums, percussion) and Roger Lewis (guitar, vocals). During the 1970s, Inner Circle became one of the most popular reggae bands in Jamaica, and one of few that performed live. Among their many hits is the 1987 song "Bad Boys", the theme song for Fox Network's long-running television program "COPS." For more information, visit www.innercircle-reggae.com.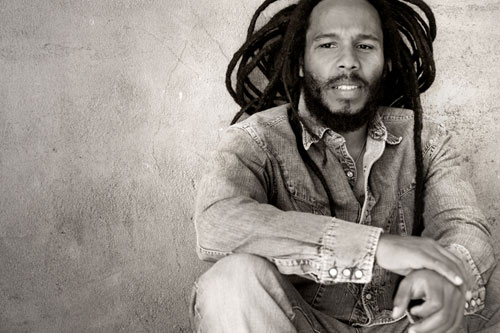 Ziggy Marley
Photo Credit: ZiggyMarley.com
Ziggy Marley | Forward to Love | Wild and Free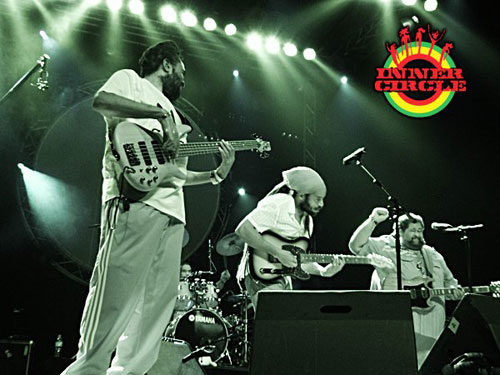 Inner Circle
Photo Credit: Inner Circle
Young, Wild & Free (Reggae Remix) – Inner Circle ft. I-Octane & Bizerk
For complete concert information visit: alohastadium.hawaii.gov
Tickets available at Ticketmater.com
read the full article »