Is the ocean temperature in Hawaii warm enough for swimming and ocean sports? Yes, it is! Even in the colder winter months? Yes, it is!
How do Hawaii ocean temperatures compare month to month?
Referencing data for Honolulu, Oahu from NOAA, ocean temperatures range from 76°F (24.4°C) to 81°F (27.2°C). The following chart shows Honolulu's monthly water temperature average.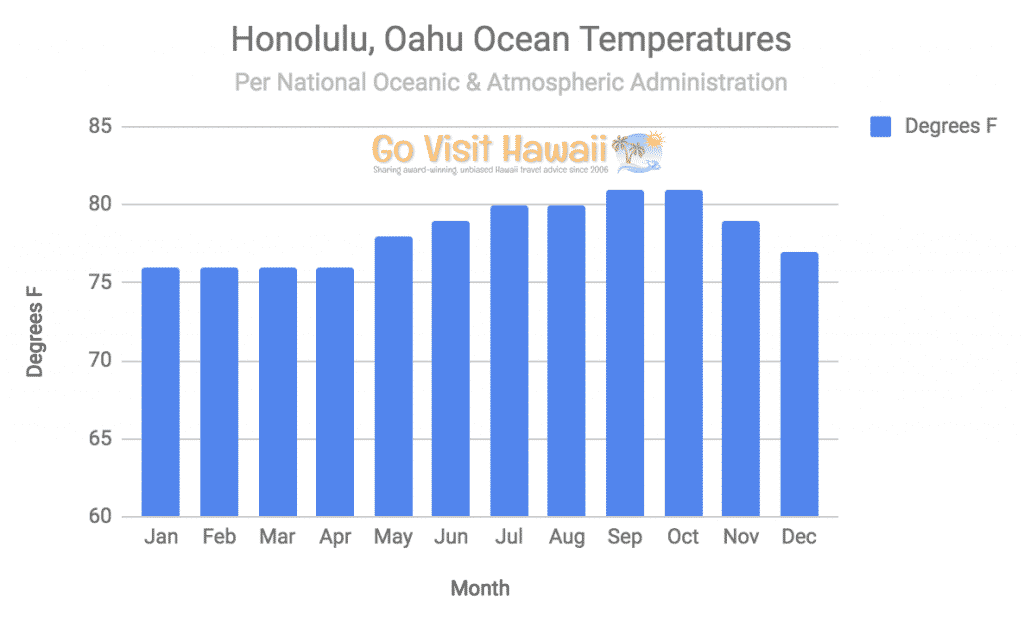 read the full article »