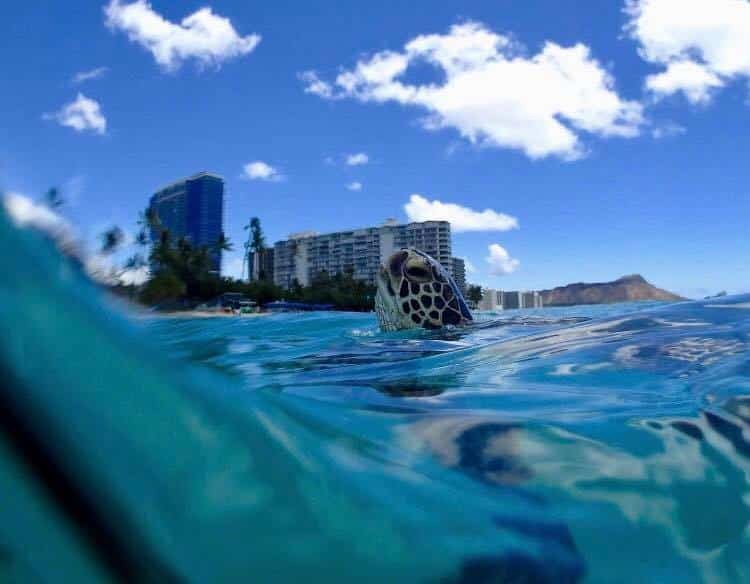 Mahalo to Ben Saunders for sharing these awesome photos  with us for Aloha Friday Photos. What a great shot of Waikiki, Diamond Head, that beautiful blue ocean and, of course the honu (Hawaiian sea turtle.) It's a honu way to view Waikiki.
Here's what Ben tells us about this experience,
I was lucky enough to have this Sea Turtle come up next to me while I was swimming at Waikiki. Just one of the reasons to visit Hawaii!!
Oh, yes, Ben was...
read the full article »